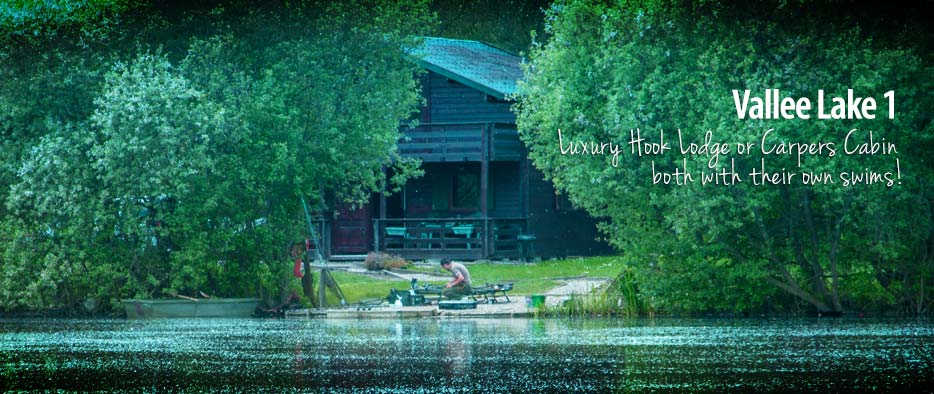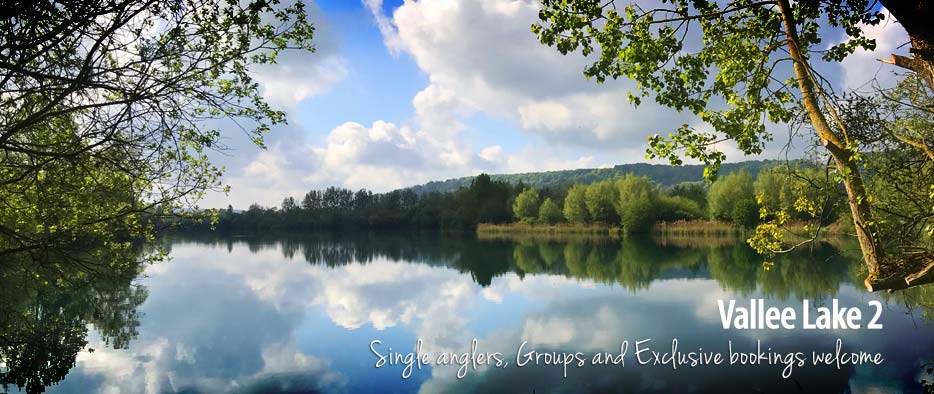 Welcome to Vallee Lakes
Carp fishing in France


Big Carp Fishing in France, located in upper Normandy, Vallee Lake 1 and Vallee Lake 2 are set in stunning locations close to the three major ferry ports of Dieppe, Boulogne and Calais, the closest being only an hour away and home to Carp over 70lb!
Carp fishing accommodation
This makes Vallee Lakes the perfect location for both weekend and week stays for both the bivvy angler and for those who choose one of the beautiful bank side lodges.
Big Carp
The lakes are well stocked and managed ,with stunning Carp to over 70lb, Catfish to over 100lb and massive Sturgeon to over 90lb, making carp fishing in France at Vallee Lakes ideal for catching your PB or even on a long weekend sessions. Suited to experienced serious carp anglers.

Only 1.2 hours from Calais
Carp fishing in France at Vallee Lake 1 being over 13 acres and carp fishing in France at Vallee Lake 2 being over 24 acres - with a choice of sessions starting on Fridays, Saturdays and Mondays added with superb facilities, service and locations (and pre booking visits), the choice is yours.
---
---
For the latest catch report and updates as they happen please see our Facebook page by clicking here.
---
---
Need a crossing for your French fishing holiday?
We have teamed up with FishingFerry.com to offer you a
10% discount
off your crossing to France for your carp fishing holiday to Vallee Lakes. 
Vallee Lake Fishery, BP35, 76340, Blangy sur Bresle, France
Phone:
0033 235 94 66 85 / 0033 677 22 51 99
E-mail:
info@valleelake.com
Vallee Lake Fishery, BP35, 76340, Blangy sur Bresle, France
Phone:
0033 235 94 66 85 / 0033 677 22 51 99
E-mail:
info@valleelake.com